10 May

Sign up for Alleantia and Advantech webinar next 16th May

The Internet of Things has become one of the fastest expanding sectors in the tech industry so it is natural for every new product or machine to be connected by design. However an even larger potential, an ocean of data, information and value yet to be uncovered lies in brownfield equipment i.e. assets or machines that were not natively "connected" when they were designed.

Freeing this data by connecting the brownfield poses enormous challenges in terms of integration efforts, risk and scalability: the typical factory – as an example – is filled with different machines, made by different manufacturers, with different hardware, software solutions and protocols that create a fragmented environment.

The challenge is to create – out of this complex environment of the OT world – a unique, holistic digital representation that connects seamlessly to the applications of the IT world.

In this webinar we will discuss how Factories, Machine Builders, System Integrators, ISVs can overcome the obstacles of integration within the industrial environment and so focus on the real value of their digital transformation.

Webinar Agenda Includes:
The integration challenges in IoT and Industry 4.0: a fragmented environment that must come together digitally.
The Solution Ready Package: an approach for a simple, easy, quick time-to-market integration minimizing risks.
The need for a reliable, interoperable, always-connected solution.
Speakers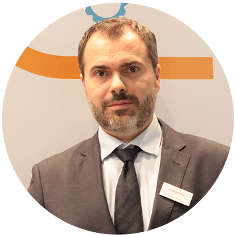 Stefano Linari
Chairman and CEO
Alleantia
Graduated in nuclear engineering, Stefano has a solid background in advanced research in the design and manufacturing of cooling systems for high-performance particle physics detectors (CMS @ CERN) and for superconductive particles colliders (ILC @ Fermilab).
Stefano is Chairman and CEO at Alleantia, an Italian software company that, with its distinctive IoT software solution, transforms in seconds any electronic equipment into a smarter & connected device. Alleantia has created the worldwide driver largest library of 5000+ supported devices, making existing pieces of industrial equipment IoT-Ready, in the following sectors: manufacturing, energy, packaging, transportation, and utilities. Alleantia main advantage consists in enabling its ecosystem of certified partners (system integrators, ISVs, OEMs) to implement Industry 4.0 projects in 'Plug&Play' mode, easily and quickly.
Prior to the establishment of Alleantia, Stefano founded Linari Engineering, which today holds a relevant position in the international market of electrospinning systems, which are scientific apparatus for nanofibers production.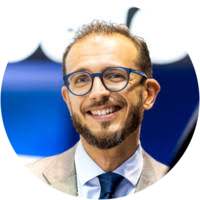 Simone Prandi
IoT Business Development Manager South Europe – Embedded IoT
Advantech Europe BV
Simone is IoT Business Development Manager for South Europe in Advantech Embedded IoT Sector Group. Advantech is a leader in providing trusted innovative embedded and automation computing products and solutions. Simone supports customers, together with Advantech sales force and Advantech WISE-PaaS ecosystem partners, in their digital transformation journey by providing the best end-to-end solution with hardware and software building blocks.
Prior to Advantech Simone covered several positions in the manufacturing and automation industry selling high technology solutions.
He holds a Master's Degree in Electronics Engineering from Politecnico di Milano
Would you like to join us for this webinar?
Register here.